NovaCube
NovaCube is a CRM (Customer Relationship Management) designed to help your business acquire useful customer statistics to manage and prioritize your business tasks. NovaCube allows employees to automate analytics and create reports on the move with its multi-browser compatible backend. NovaCube is structured into two segments, a mobile application for customers and a backend platform for business management. Some features include:
Marketing through mobile application

Appointment Scheduling through mobile application

Customer support through live chat on mobile application

Generate analytics and reports

Order management

Inventory management

Manage e-mail communications
Connect to your customers
In today's market, no matter what industry you're in, customer services are what highlights a business from its competitors. The CRM tools present in the marketplace are insufficient in providing the necessities in creating the "direct link" between a company and its customers. NovaCube is the missing link; after thorough research, NovaCube is designed to provide the best and most efficient information needed to be on par with today's industry.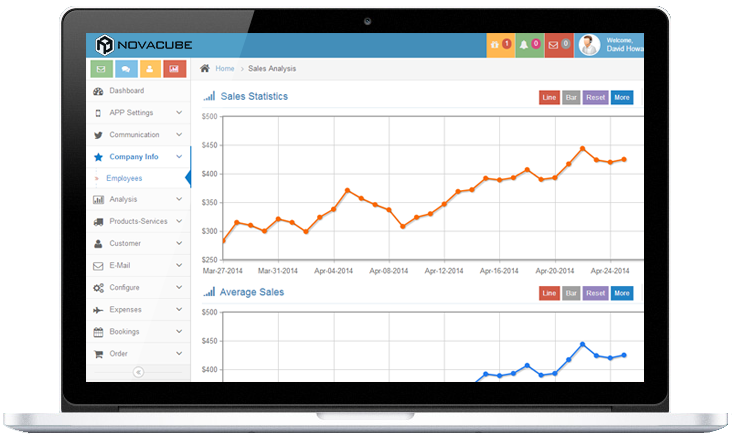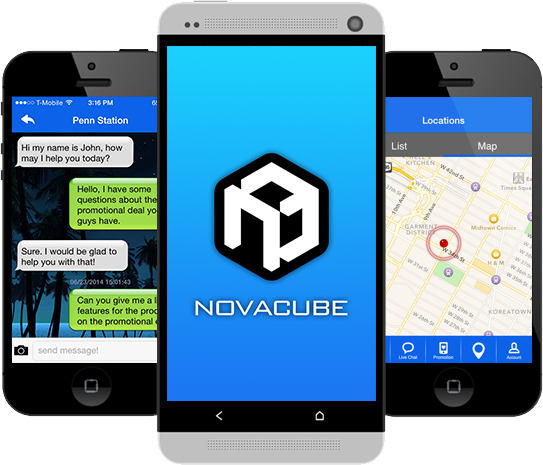 Manage expenses
Keeps track of expenses, allowing owners to better understand their business' money flow through visual graphs and analytic.

Increase revenues
Make the right decisions from the detailed graphs and reports generated from your customer statistics. Understand your customers through their behaviors and boost your revenue.

Attract more customers
Provides marketing tools for your business to expand in the mobile world; allowing new customers to find your business easily.

Understand your business better
With over 30 analytic and reports, brings owners up to date with how their business is doing anytime, anywhere; allowing owners to make important decisions fast and precise.
GENERATE ANALYTICS AND REPORTS
NovaCube has over 30 analytics and reports that are automatically generated from the statistics calculated in the backend. These reports gives business managers an insight of their revenues, expenses, customer database and much more. NovaCube provides a backend that is supported in most modern internet browsers, thus making it accessible anywhere whether through your phone, tablet or computer. Through these analytics and reports, business managers can prioritize their tasks to save and earn money.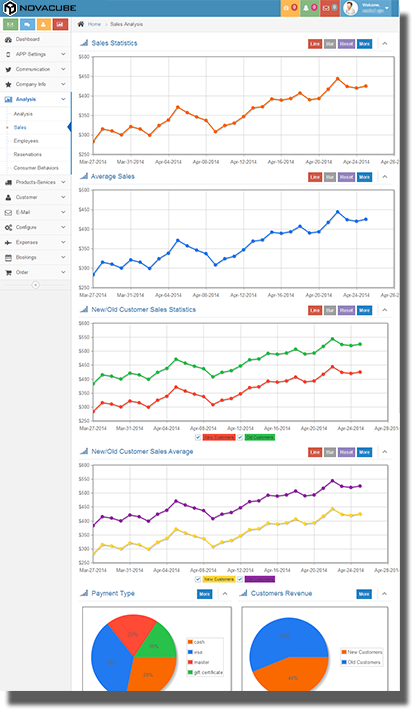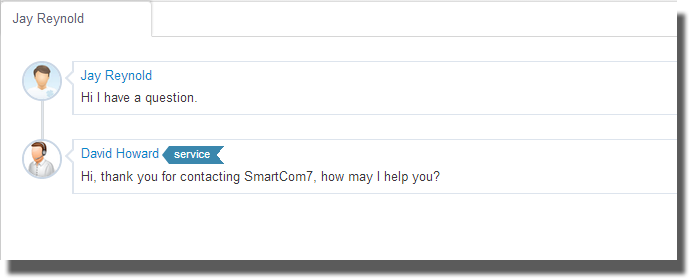 Customer Support
Businesses can communicate with their customers professionally through the mobile application. NovaCube provides a live chat dedicated for troubleshooting within both the mobile application and the backend. Text and images can be sent through the live chat; these functions provide fast and accurate customer support.
Customers may query for an available customer support's associate through the mobile application whenever internet connection is available, therefore ruling out text messaging and the charges that comes with it. With the mobile application provided by the business itself, communications are more secure compared to text messaging.
MOBILE APPLICATION
NovaCube's mobile application allows businesses to market their products and services right on the customer's phone or tablet. Businesses will have their own application published onto Apple Store and Google Play for customers to download. The contents on the mobile application will be managed through the backend by business administrators.

ORDER MANAGEMENT
Businesses can view their transaction history through NovaCube's Order Management. Records of all transactions will be kept in the backend, any transaction adjustments can be made here.

INVENTORY MANAGEMENT
NovaCube provides an inventory management feature where product information are stored. Business employees that are eligible to view and edit can monitor and provide an accurate products report.
APPOINTMENT SCHEDULING
Customers can make appointments or reservations from the mobile application. Appointment time slots are managed through the backend.

Why is NovaCube essential for your business?
NovaCube is a class of its own; it's unique and one of the first to compress the two key elements to a successful business into one tool; Customer Relations Management and Customer Support. We are living in the mobile era where everything is easily accessed through your smartphone. NovaCube is the first to provide companies with their very own smartphone application (for their customers to use) in which data flow is controlled by the CRM system.
NovaCube will decrease your expenses by keeping track of your spending. Understand where your money is going and its worth. The CRM offers smart features where you can create your own categories of expenses, allowing detailed graphs and reports to be generated.
NovaCube will increase your revenues through your customer data. The CRM offers features which keeps track of customer data and categorizes it into different combinations for different perspectives of evaluation. NovaCube has a standalone feature which focuses on consumer behaviors; this may be useful in countless ways, allowing companies to experiment the balance between sales/services and customers.
NovaCube will help keep your customers as well as bring in new customers. The social feature that comes with the mobile application allows users to share the content on the application via Facebook and Twitter. Having your very own mobile application for customers to interact with will not only keep your customers but also keep them actively engaged.
Better understand your business. Many business owners are too busy to keep track of all the fine details of their businesses. Instead of hiring multiple staffs to help you keep track; why not use NovaCube to handle it all for you. That way you can have a peace of mind knowing that your data will have minimal human error.
Interested in NovaCube ?
Call us at (212) 574-4898 or fill in the form below to request a demo!
Last but not least.. What's the learning curve?
We know one of the reasons many people dislike moving from one program to another is due to learning curves; we're proud to say NovaCube is user friendly. Although everyone's learning pace is different, we provide a full documentation on each functionality in order to use NovaCube most efficiently.